Have you ever had to make an important decision but fear stopped you from doing anything? Maybe you moved ahead because you didn't trust your instincts even when something or someone seemed off.
How did things turn out?

I've definitely learned the hard way about the toll viewing people and situations with fear and distrust can take on our lives. I've paid the heavy prices. It's cost me relationships and opportunities of all kinds. Worse, I used to carry around so much guilt and self-loathing that they could've been Olympic sports!
I was desperate to transform myself. I poured over countless books, attended classes and retreats, but nothing seemed to work. It felt like a never-ending cycle of disappointment, and it was incredibly lonely. I kept it all bottled up inside, never letting anyone see my struggle. Deep down, I believed that I was beyond repair and I was exhausted from constantly trying to heal.
Then one day I 'stumbled' upon teachings about Animal Spirit Guides. In that moment I felt an immense restorative power begin in my mind, body, and spirit. Instantly the world of spirit lined my path with ancient wisdom about the energies and medicine of Spirit, Totem, and Power Animals. Then they showed me how by incorporating the time honored traditions with the more modern methods spiritual breakthroughs like never before could happen. My own healing was almost instant.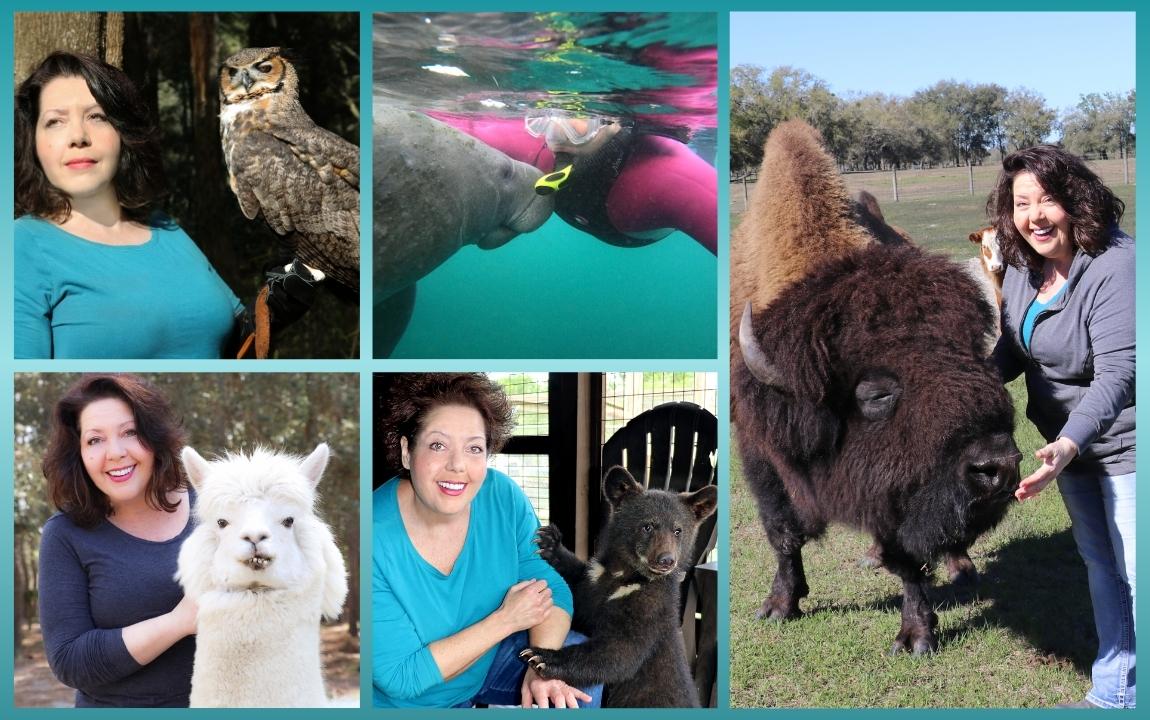 Through a lot of trial and error, and constantly learning as much as I could, I nailed down strategies that I could use on repeat while still ensuring each student came away with an individual plan and relationship with their own Animal Spirit Guides.When my students' progress was consistently phenomenal I knew I had to do something to help on an even larger scale.
That is why I created this 3 part framework teaching you how to heal fear and trust issues by working with your Animal Allies…
To help others set themselves up for real success by building an internal space so healed, strong, and full of light that fear and trust issues have no place to live. 
HOW WOULD IT FEEL IF YOU HAD A: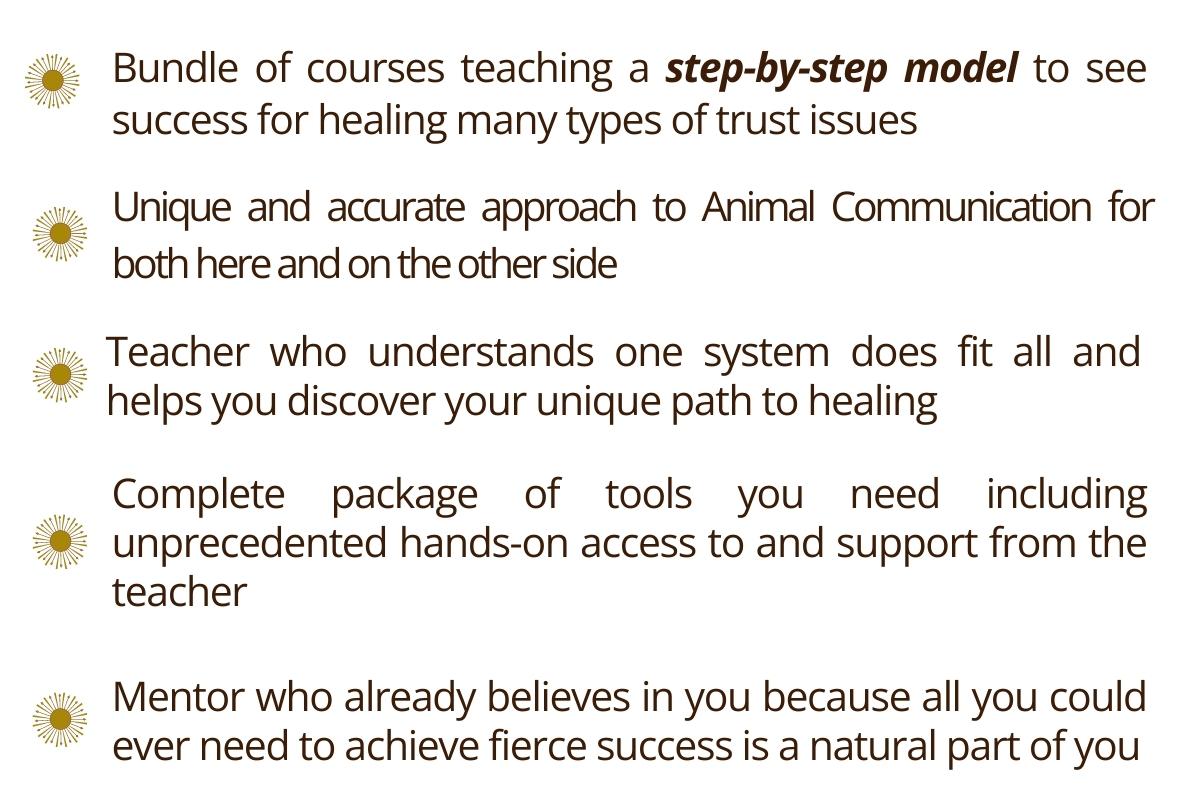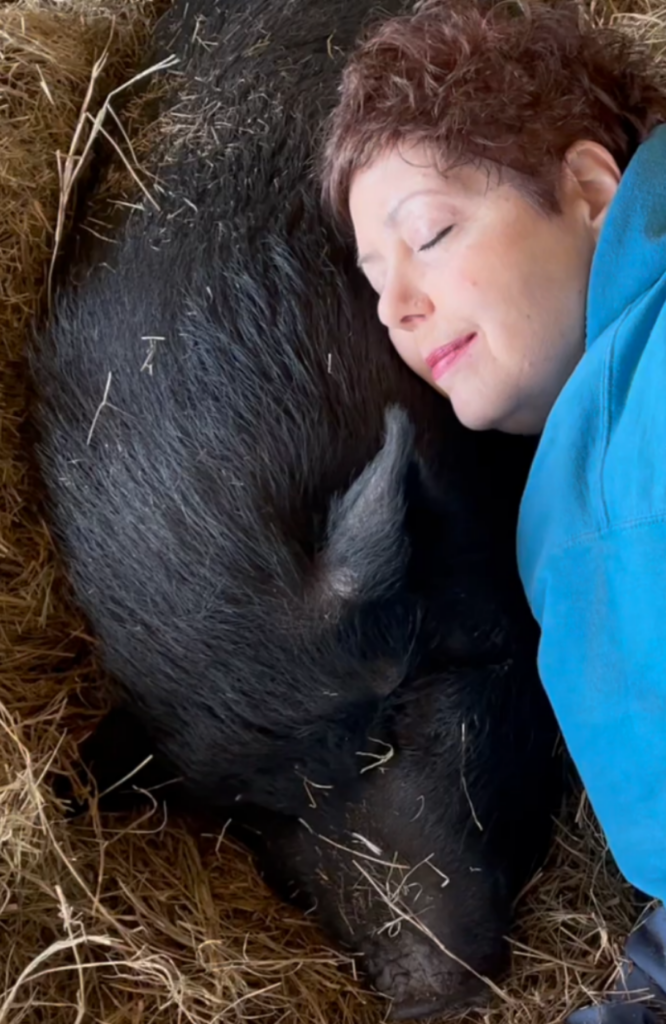 In moments of pain and betrayal, it's easy to lose your trust in the world. But what if I told you that by connecting with your special Animal Allies, you could find a way to heal and trust again; that your unmet needs could be fulfilled day by day?
You could live the way I now do. Fear no longer controls my decisions or actions. In fact, I trust my Animal Spirit Guides so wholeheartedly that several times I've placed my very survival in their hands.
NEW 6-WEEK LIVE VIDEO COURSE STARTS
TUESDAY, SEPTEMBER 26, 2023
Join the Livestream — or Stream Later to Watch at Your Convenience

Six 90-minute LIVE Class Sessions with Bernadette and Your Animal Spirit Guides
This course is organized into six, easy-to-follow modules featuring LIVE teachings, interactive sessions, guided journeying and Q&A with Bernadette. Each session builds upon the previous ones, so you'll develop a complete holistic understanding of the practices, tools, and principles you'll need to identify and connect with your Animal Spirit Guides for recognizing and interpreting messages as well as healing.
Six Video Recordings of Class Sessions
Through this journey, you will elevate your consciousness and release the chains of judgement. You'll create an intensely deep relationship with your Animal Spirit Guides; work with them to let go of fears and experience trust so you can be a fierce success at anything you choose. Yes. ANYTHING!
After each class, the video will be available for you to stream in a high-quality format. You'll never have to worry about missing a session, and you can watch anytime and anywhere at your convenience.
Six Audio Recordings of Class Sessions
With these materials you will acquire the invaluable skill of becoming a clear conduit for sharing healing Animal Spirit energy and medicine with yourself and others. These one-of-kind teachings will emerge from your natural, profound interconnectedness with other species. Plus, you will also gain insights on how to involve children in this significant and necessary endeavor.
After each class, the audio will be available for you to stream. You'll never have to worry about missing a session, and you can listen anytime and anywhere at your convenience.
Six Transcripts of Class Sessions Which Includes…
Interactive Exercises and Questions for each module. Each week a new PDF will be loaded to the student portal for download. We encourage journaling with these materials so you get the most forward progress. Oh the magical adventures that await as you walk and journal with your Animal Allies!
Private Online Community & Newsletter
Bernadette has her own forums/community. That's where she hangs out. We are making all kinds of neato upgrades so the forums will open again about a week before the first class begins. By signing up for this course you'll receive a weekly newsletter exclusively for class members).

In addition to all the self-paced materials and live sessions mentioned above…
You will also receive:
FREE LIFETIME ACCESS to the private class portal and all future course updates (launching late-September 2023). 
FREE 3 month ALL ACCESS membership to Bernadette's private community (launching late-September 2023). After 3 months, if you wish to still be in the community, you will be billed $29/month. Bernadette is active in this community Monday – Friday to answer your questions. Cancel at any time! 
One half-hour coaching or reading
One copy of The Wisdom of the Wild Ones series (the encyclopedia, Domestic Cats, and Domestic Dogs)
Once during the 6 weeks Bernadette will hold a private live readings Zoom for students only
Once during the 6 weeks Bernadette will hold a practice session Zoom for students only
In-depth monthly Spirit Animalscopes for your individual Zodiac Sign

Spirit Animals
Opening Ceremony and Invocation

Setting Intention For Class: Opening your mind to the multiple species with whom you can create a reciprocal relationship of mutual respect and benefit

Journey to meet the Animal Spirit Guide who will be by your side through these six weeks of deep self-discovery and transformation

Spirit Animals Continued…
Tools for recognizing and correctly/accurately interpreting messages from your Spirit Animals
How your specific Animal Spirit Guides are working with you to help rid you of fear and trust issues

Birth Totems
How your Birth Totem is woven into all your decisions and actions
Having a Birth Totem and Totem Animal and how to get them to work together

Birth Totems Continued…
This module is highly unusual and extremely powerful as it can show you how working with your Birth and chosen Totem Animal you can:
Know you'll be OK if you leave an abusive or toxic relationship
Start that business you've dreamed of for years
Know you are psychic and can be a professional reader
Believe you worthy of being loved and ARE loved
Stop thinking you will always be betrayed or abandoned by friends, family, clients, et al
Discover your sacred purpose
Change your story and trajectory anytime you choose
Be fiercely successful
And more

Power Animals
Working with the Elements, Numerology, and Color Psychology to help strengthen your verbal and body language Power Animal communication at home and in the workplace.

Power Animals Continued…
Choosing the right Power Animal to achieve your goals
Giving yourself permission and power to "become" this Animal Spirit Guide so you can achieve any type of fierce success you choose – because it is YOUR choice.
Closing ceremony.
Your Teacher - Bernadette Carter-King
(aka Mama Bear)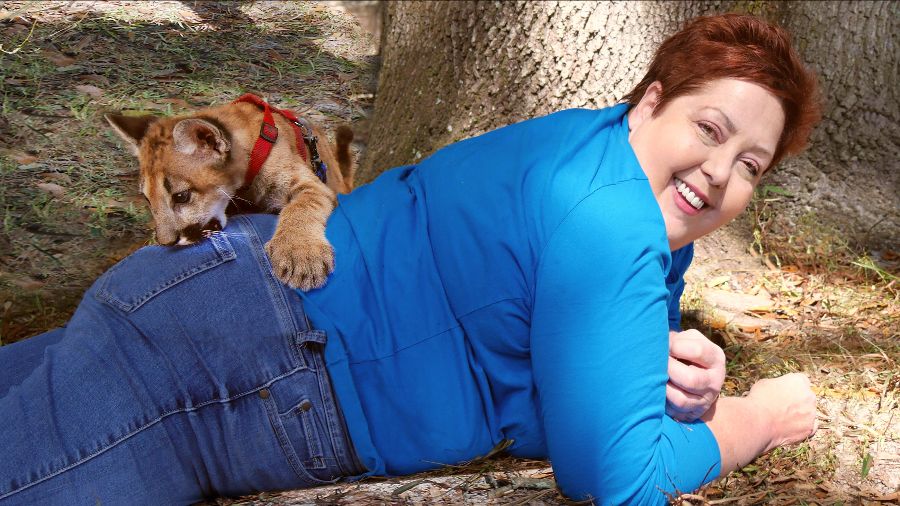 If you're new around this part of the Internet, I'm Bernadette (AKA Mama Bear)!
I'm a teacher, best-selling and multi-award winning author, professional evidential psychic medium, animal communicator, and tarot reader with an audience of over 1 million people around the world.
Additionally I created the world's largest FREE and most thorough resources for information about Animal Spirit Guides and all forms of metaphysics.
WhatIsMySpiritAnimal.com
BuildingBeautifulSouls.com
The beloved Ark Animal Tarot & Oracle Deck…
Is the most comprehensive animal themed deck of all time. It's swept all major tarot award competitions and gone on to become a best seller.
With 149 different animal cards and a 273 page, full-color guidebook it's easy to see why The Ark is already the iconic, go-to deck for all animal, tarot, and oracle card lovers and collectors.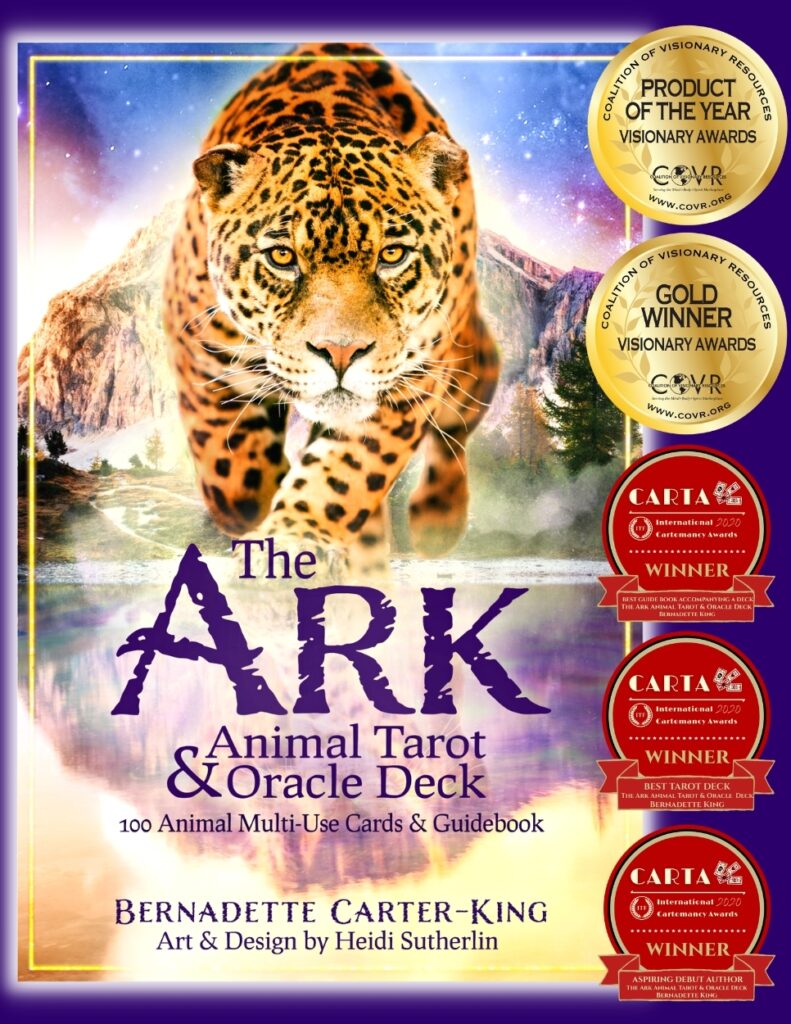 The opus Wisdom of the Wild Ones: The Encyclopedia of Animal Spirit Guides
With 724 full-color pages of global information about Spirit, Totem, and Power Animals it's no wonder her book won an Ippy Award, Nautilus Award and 5 major COVR book awards.
Included are detailed sybolic meanings for 300 animals and so much more!
PRAISE FROM RESPECTED COLLEAGUES
LEGENDARY SANDRA INGERMAN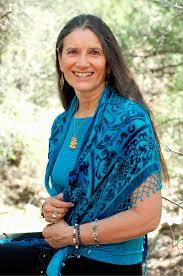 Bernadette King is one of the most creative and remarkable authors I have met. In 'Ark Animal Tarot and Oracle Deck" she brought together so much wisdom of how nature works to give us a road map for following our destined path. There are one hundred multi use cards in this powerful divination deck and includes a guidebook. The archetypal imagery is stunning.
With the 'Ark Deck' and, now, with this book Bernadette introduces a visionary way of working with the energies and medicines of the animal kingdom. There simply is nothing else like it.
Her 'method' draws on ancient ways and wisdom while incorporating practices that support modern day living. As with "The Ark", this book is a powerful tool to help you get in a deeper relationship with your Animal Allies and your own spirit.
And when you support Bernadette King you can rest assured you are helping our beloved animal friends as she pledges a good amount of her profits to prevent animal cruelty.
You will learn so much about yourself, your challenges, your opportunities, the tools you have to move forward, and to heal when you dive into this book, "Spirit, Totem, & Power Animals" and her award winning, history making "Ark Animal Tarot and Oracle Deck".
Sandra Ingerman, MA world renowned shamanic teacher and award winning author of 12 books including Walking in Light and The Book of Ceremony.
LEGENDARY PENELOPE SMITH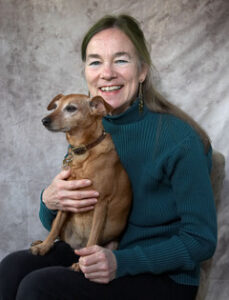 Bernadette King's book is designed to help cure our cultural malaise caused by disconnection from Nature. She shows us how to feel full embodied joy by tapping into ancient wisdom about animal allies and surrounding elemental forces. Her encyclopedic, heirloom tome provides something for everyone to apply to their lives for healing and inspiration, gathered from the practical knowledge of many traditions. Feast on this magical cornucopia of teachings and sample this spiritual buffet of practices for your health and happiness.
Penelope Smith, founding pioneer Animal Communication Specialist, and author of Animal Talk, When Animals Speak, Animals in Spirit https://animaltalk.net/

FAQ
HOW DO I KNOW THIS WILL WORK FOR ME?
Over the past 25 years I've taught thousands of students and given thousands of readings. I know that everything I've laid out for you in this course works when you put in the work. These are the EXACT steps I've used to fascilitate healing trust issues in myself as well as students and clients. I've refined my approach to figure out what really WORKS vs. what's a waste of time!
Listen, at the end of the day, all I can do is give you the information, it's up to you what you do with it. But if you apply what I teach you strategically and consistently, you are guaranteed to see growth. You'll walk away from this program with all the tools you need to grow, thrive, and sustain a healthy, natural way of seeing the world and, most importantly, yourself.
DO YOU HAVE A REFUND POLICY?
I'm confident that you're absolutely going to love this course and see tangible results in your life and spirit! Thousands of others have so why not you?! But if for any reason you are not satisfied with your purchase we're happy to give you a full refund within 30 days after class launch (September 26, 2023) excluding those who have received their free bonus reading and/or books. If you should want refund after you've received the free bonus reading and/or books you will receive a prorated amount less the service, materials, and shipping. Please submit a refund request to bernadette@whatismyspiritanimal.com by the 30th day at 11:59 pm EST. After 30 days, all payments are non-refundable.
HOW LONG WILL I HAVE ACCESS TO THE COURSE?
You'll have lifetime access to the course so you can return to it again and again. You'll also receive new updates and bonuses automatically as the course evolves over time! As long as this course is on the internet, you will have access to it!
PHILANTHROPY? DO YOU GIVE BACK TO ANIMALS?
This is my NUMBER ONE favorite question. Because I'm a big whimp when it comes to seeing animals hurting I donate to animal charities (instead of working on the front lines) whose missive is to end animal cruelty (including humans who are, after all, animals). 50% of my YouTube proceeds go to benefit an animal charity that I support. You will often see me running a fund raiser there. Then there is my Brave Ursus Foundation which is still being created. However, in 2022 my company Building Beautiful Souls, Inc. donated over $15,000.00 to animal charities.
I DON'T HAVE ENOUGH TIME.
I see ya'. Strange but true I have a life, too. But what I'm hearing is "Healing my fears and trust issues so I can be a fierce success at anything isn't a priority to me. I'M not a priority to me." You'll notice I don't spend a great deal of time on social media. I set boundaries and all of a sudden I had time to do the deep work! With my methods even if you can only prioritze yourself 30 minutes out of each 24 hour day you will still see growth!
Mama Bear (aka Bernadette) wants you to have the opportunity to take this class. If you need a creative payment option please call me at 415-871-5322 or email me:
Bernadette Carter-King is not a medical professional of any kind. Please seek a licensed physician if you are struggling with mental health issues. By reading, watching, and consuming (in any way) content (videos, readings, lives, et all) originating from Building Beautiful Souls, Inc. its holdings and/or agents (WhatisMySpiritAnimal.com, BuildingBeautifulSouls.com, BernadetteCarterKing.com, WitchcraftandWitches.com, GatheringofMystics.com, WildPackWisdom.com) you agree all material contained therein is metaphysical and spiritual in nature and for entertainment purposes only.
For a more thorough explanation please visit: DISCLAIMER AND TERMS OF SERVICE AND PRIVACY POLICY